Katie Durio
Executive Director
Stable-Spirit Success Coach
EAGALA and O. K. Corral Series Certified Equine Specialist
SpiritHorse Senior Equine Assisted Healthcare Instructor
                       Katie Durio is a retired Juvenile Probation Officer from Jefferson County Juvenile Probation Department in Beaumont, Texas, having served the community for 29 years in that capacity. She received her Bachelor of Science Degree in Sociology, with a Minor in Social Welfare, from Lamar University in Beaumont, Texas in 1976. She also attained her Master of Arts Degree in Criminology and Corrections from Sam Houston State University in Huntsville, Texas in 1985. She has been a Licensed Social Worker since 1984; currently holding the Licensed Master Social Worker (LMSW). While working for the Jefferson County Juvenile Probation Department, Katie worked in many positions within the department; from being a Caseworker to her final position of Casework Manager. Through her work she was involved with many local and state agencies and organizations; such as Texas Council on Alcohol and Drug Abuse (TCADA), Texas Department of Protective and Regulatory Services (TDPRS), Texas Youth Commission (TYC), Family Group Conferencing (FGC), Foster Grandparent Program (FGP), and the Texas Probation Association (TPA).  Since retiring from the Jefferson County Juvenile Probation Department in May, 2006, Katie is a certified Equine Specialist (since October, 2005) through the Equine Assisted Growth and Learning Association (EAGALA).  Katie also is a Senior Assisted Healthcare Instructor (i.e. Therapeutic Riding Instructor), certified through SpiritHorse International since 2015.

Katie has been athletic throughout her lifetime, playing recreational soccer and softball in her adult years. She now enjoys playing with and riding her horses. She believes in volunteering and giving back to her community. Some of her current volunteer activities are being a Mediator with the Jefferson County Dispute Resolution Center (since 1988), a regular Apheresis Blood Donor through Life Share Blood Center, Advisory Council member for the Foster Grandparent Program, and President for the Leadership Advisory Board of the Texas A&M AgriLife Extension Service – Orange County. Katie has a son, Michael, and seven grandchildren — Korben, Ayden, Dylan, Rustin, John, Kaelynne, and Nathan.

Alice Webster
Assistant Director
O. K. Corral Series Certified Equine Specialist, SpiritHorse Senior Equine Assisted Healthcare Instructor, Hippotherapy Assistant, Barn Helper Supervisor
Alice was raised in Vidor, TX.  She is a Christian mom of 4 kids married to her high school sweetheart.  She studied Accounting at Lamar State College in Orange, TX and Lee College in Cleveland, TN.  After having kids she became a stay at home mom.  Her oldest has autism and youngest has celiac disease and needed lots of extra care.  Being a special needs parent requires lots of juggling appointments, therapies, and treatments.  While being home, Alice ran her own craft business and was very involved in school functions, serving on the PTO board, and also held, and still holds, leadership positions at her church.  Alice also helps run a support group for parents that have lost children since she had a stillborn baby.  Her oldest son began Therapeutic Riding at Stable-Spirit in October 2019 and she hoped that she could just pet the horses one day.  Volunteering led to becoming a Therapeutic Riding Assistant, a barn helper, and now the Assistant Director.  She has always loved horses and is now grateful for the opportunity to serve the special needs community while also being able to spend time with horses.

Kim Loftin
Office Assistant
Stable-Spirit Success Coach, O. K. Corral Series Certified Equine Specialist, SpiritHorse Senior Equine Assisted Healthcare Instructor, Hippotherapy Assistant
Kimberly Loftin was born in Galveston Texas and raised in Pine Forest Texas. She studied Business Administration at North Arkansas Community College. In December of 2014 she became the Office Assistant at Stable-Spirit, in July 2017 she became CPR/First Aid Certified, and in July 2018 she became EAGALA Certified. Her previous employment includes Sonic Drive Inn, — Carhop, Walmart — Cashier and Soft-lines, and Country Mart — Deli Clerk in Hollister MO. Her hobbies include reading, gardening, fishing, and volunteering. Kimberly started Volunteering at Stable-Spirit in March of 2013 where her two disabled children received services.

Alan Apperson
LPC, LCCA
EAGALA Certified
Alan Apperson is a board certified Licensed Professional Counselor in Texas, practicing as a therapist in Beaumont, Texas. His education and professional background gives him a unique and effective approach to counseling. He works to provide clients with tailored treatment plans that can be integrated into their daily lives. His primary focuses are acceptance of the individual, having honest communication with his clients and providing quality resources. Alan knows that we all hurt and we can all heal. He believes that people seeking counseling are strong people, as they are taking the responsibility/power to improve their lives through change, growth and healing.

Alan has over fifteen years counseling experience with a wide range of patients in a variety of treatment settings. Outside of private practice, Alan has served as a treatment director in a non-profit group residential facility housing females in the foster care system, provided psychological services for bariatric candidates, developed and facilitated suicide prevention groups, and worked in equine assisted therapy with Stable-Spirit. His practice includes counseling for individuals, families, couples, children/adolescents, adults and geriatric clients with diverse backgrounds and ranges of concerns. Alan has an additional focus of training in trauma focused cognitive-behavioral therapy and the Child and Adolescent Strengths and Needs (CANS) assessment.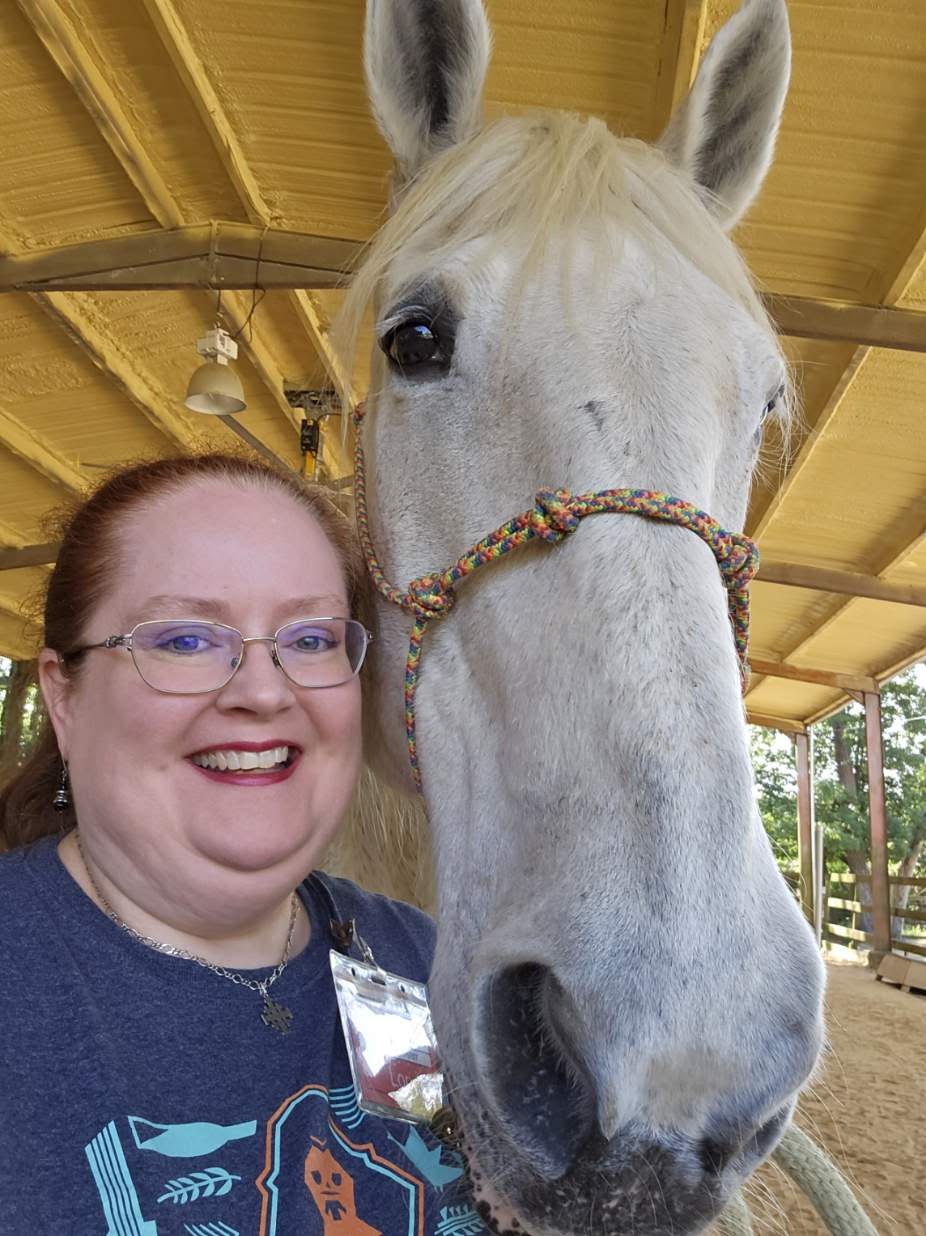 Lori Cain
Stable Spirit Success Coach
O. K. Corral Series Certified Equine Specialist 
Stable-Spirit Therapeutic Riding Assistant
I was born and raised in Nederland, Texas. I am a graduate of Nederland High School, and I enjoy all sports, especially high school football and hockey. I work full-time at DuGood Federal Credit Union where I started as a teller right after high school in 1999. I am a graduate of Lamar University in Beaumont with a B.A. in Marketing and a graduate of Southwest CUNA Management School, a three-year program in credit union management. I have experience in project management, data conversions, digital services, and corporate training and staff development. My love for animals began at a young age. My family and I have had animals, mainly dogs and cats,
since I was in third grade. We currently have three cats and an African Gray Parrot named Phoenix. I have been a volunteer at the Houston Zoo since 2010, enjoying educating guests of all ages about the animals they see and the zoo's conservation initiatives. My favorite zoo animals are cougars, lions, and eagles. During COVID, I was unable to go to the zoo due to the COVID restrictions. The need to serve and be
around animals led me to Stable-Spirit in May 2021. I quickly learned the basics of grooming the horses and began attending events on weekends as scheduling allowed. I became a Therapeutic Riding Assistant in 2022 and received training through O.K. Corral Series in 2023 to become an equine specialist. I enjoy all aspects of service at the stables – from mucking pastures, to office work, to planning fundraisers, to working closely with clients during sessions. Since COVID restrictions have lifted, I continue my volunteer service at the Houston Zoo as well. My mom and I love to travel anywhere we can get away from the chaos of day-to-day life and experience nature. Our favorite place to go is Yellowstone National Park where we enjoy wolf-watching and searching for wildlife. My schedule allows me to be available for weekday evening and weekend sessions at Stable-Spirit, and I look forward to serving!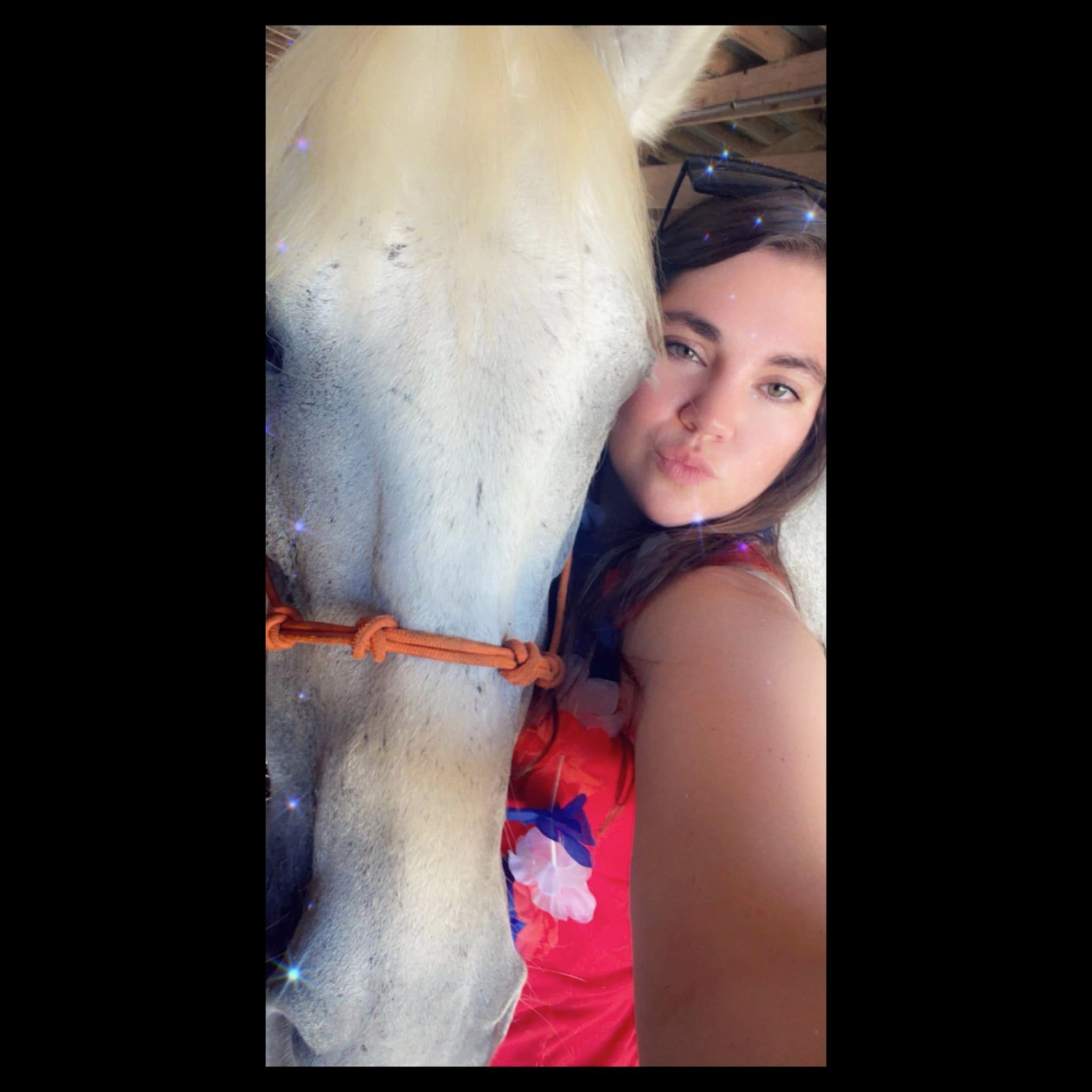 Katy Felan
Stable Spirit Therapeutic Riding Assistant
O. K. Coral Series Certified Equine Specialist 
Barn Helper
Katy was born in Beaumont, TX. She works full time at Buffalo Wild Wings. She enjoys working with horses and helping those with special needs. She has been riding horses since she was 4 years old and has always had a heart for horses.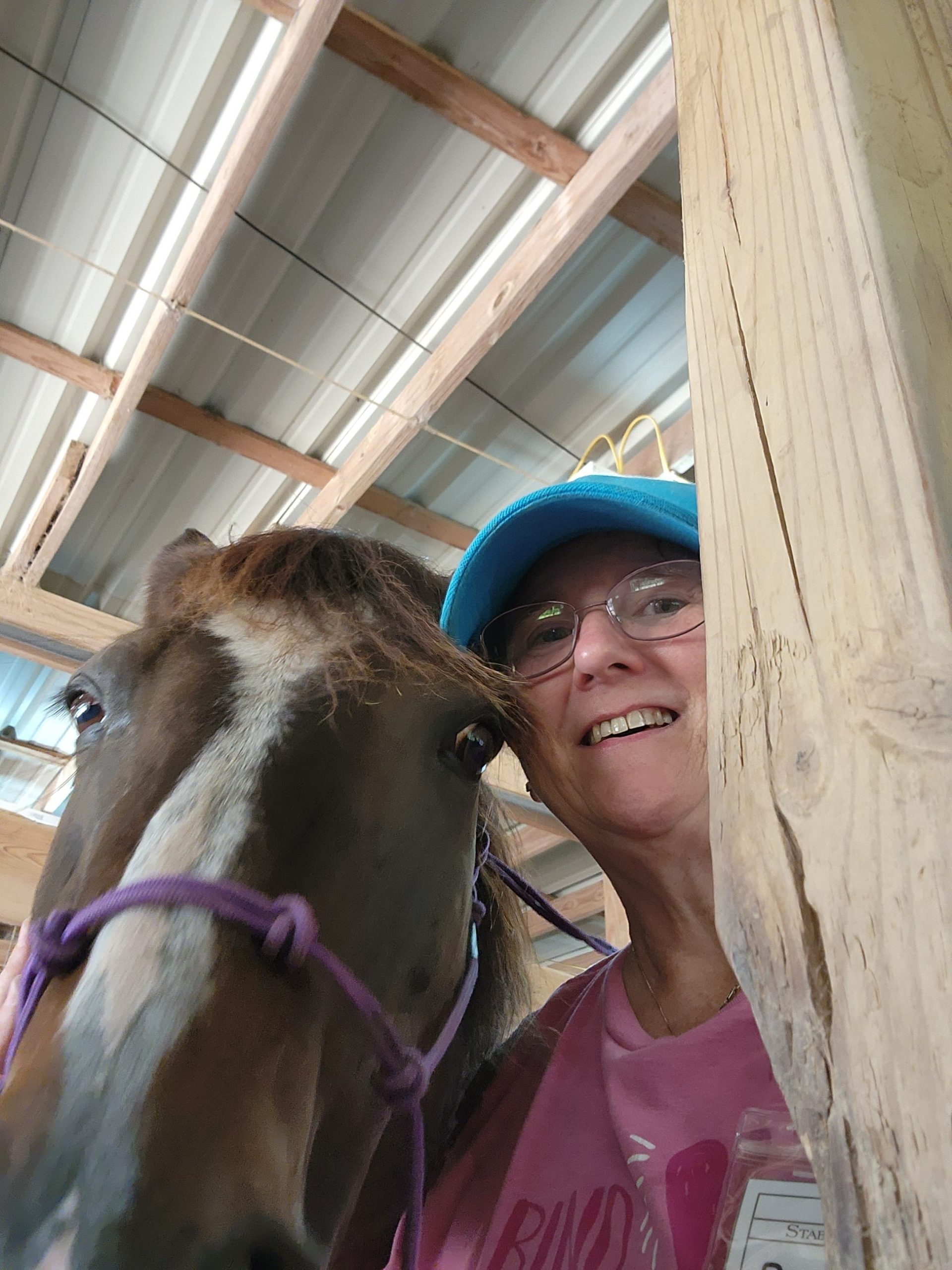 Darla Kyle
Therapeutic Riding Assistant
O. K. Coral Series Certified Equine Specialist
Hi, my name is Darla Kyle. I have always loved all animals, especially horses. I was born in Port Arthur, TX. raised in Bridge City, TX. Now live in Kountze, TX. I have 5 children, 12 grandchildren, 5 dogs, and 2 Parakeets.
I really love volunteering and being an associate at Stable-Spirit. My husband loves that I am learning about the horses. I am also working on my land to get my own horse. I had no experience with horses but since I have been with Stable-Spirit I have learned so many things, I learn something new every day.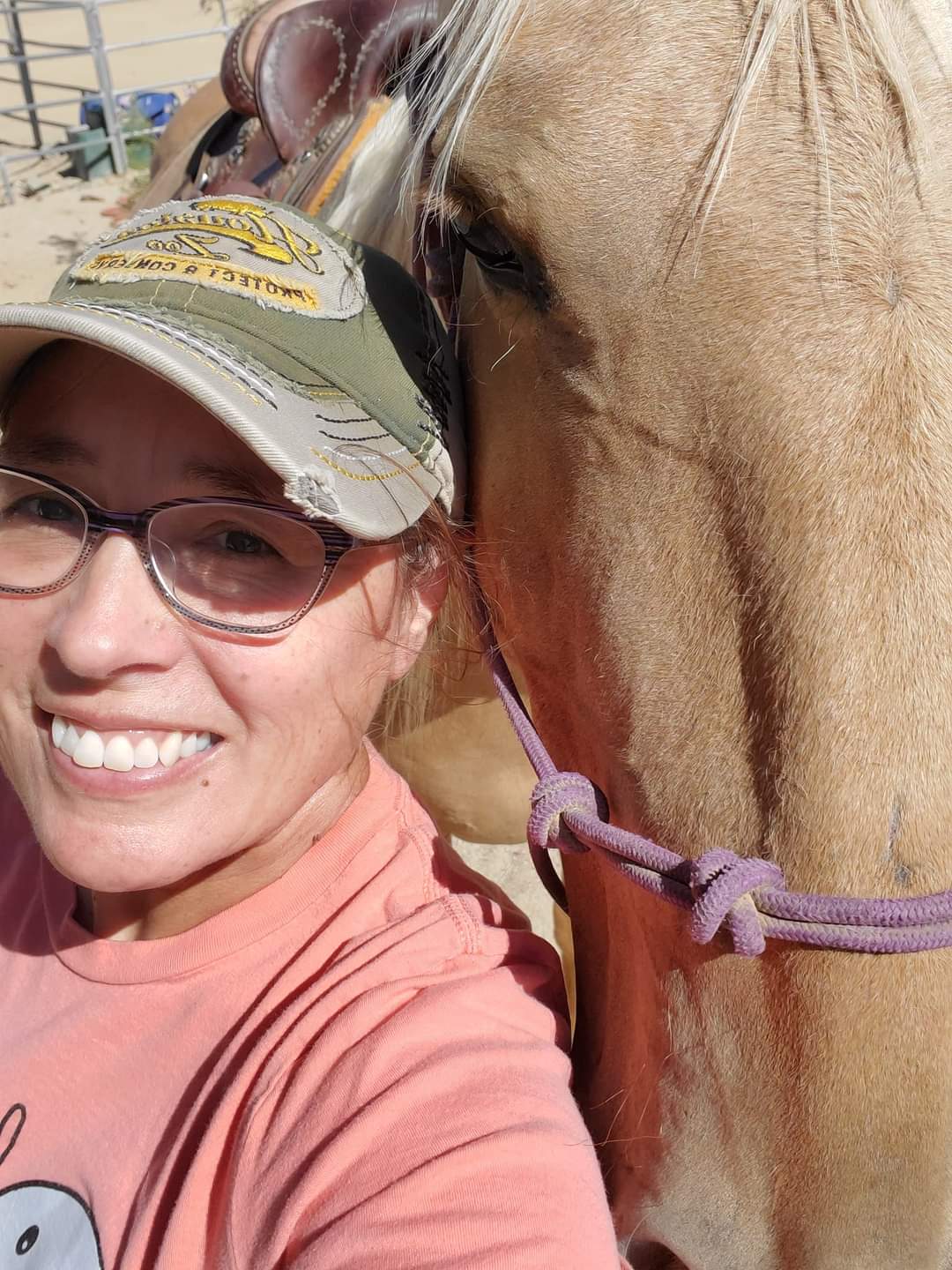 Laura Mcelhinney
Volunteer Coordinator
SpiritHorse Senior Equine Assisted Healthcare Instuctor
Hi, my name is Laura McElhinney. I was raised to love all animals on a family owned, Nevada State top rated Dairy Goat and Equine facility. There I balanced my time between Goat Shows and the Equine world. Eventually Equines took over and I became a full-time Professional Equestrian. I trained horses in multiple disciplines to include English, Jumping, Western, Trail and Dressage. I instructed students of all ages and levels. I also competed in top level Dressage Trials and Horse Shows in all disciplines and all breeds to include Hanoverian, Trakehner, Quarter Horse, Paint, Appaloosa and Arabian Nationals. Due to my diversity and successful show-ring career I received an Equestrian Team Olympic Trials Invite – what an honor that was for me! After moving here to my husband's hometown, my Equestrian career has taken a back seat. This area just doesn't have that kind of clientele. No worries, I moved onto advocacy for Shelter Animals and became a full-time Dog Mom. But then I was introduced to Stable-Spirit and added the certification of Therapeutic Riding Instructor to my portfolio. Instructing and helping these clients here at the Stables
has been so gratifying and such a blessing. I now also use my past animal sheltering job skills in the Volunteer Coordinator capacity, helping the Volunteer Program grow and thrive.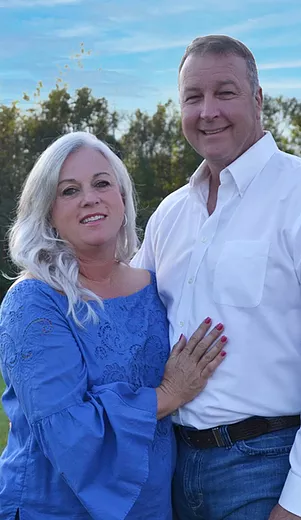 Bethanie Penning
Owner of Divine Mercy Stable
SpiritHorse Senior Equine Assisted Healthcare Instructor
Bethanie is married to Dr. Chris Penning and has 2 children.  She has 35 years experience training and showing horses in dressage, jumping, and reining.  Bethanie conducts sessions as an extension of Stable-Spirit at her facility, Divine Mercy Stable.  She loves working with people and horses!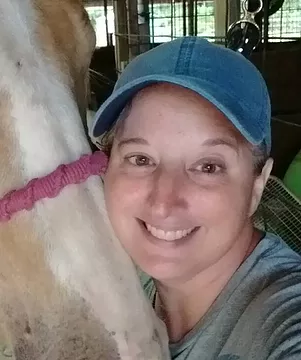 Emily Scott
O. K. Coral Series Certified Equine Specialist
Stable-Spirit Therapeutic Riding Assistant
Hippotherapy Assistant
Barn Helper
Bio Coming soon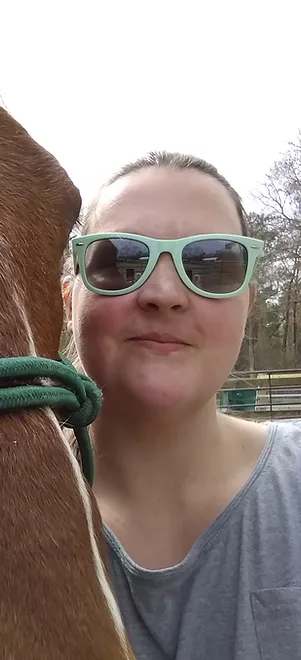 Jaymie Swallow
Program Coordinator
EAGALA Certified Equine Specialist
Stable-Spirit Success Coach
SpiritHorse Senior Equine Assisted Healthcare Instructor
Jaymie Swallow was born a lover of all animals in Port Arthur, Texas and raised in Groves, Texas. Volunteered previously at Friends of Animals and the American Red Cross at Fort Irwin, California. Studied at Barstow Community College. She moved to Vidor Texas in 2007. Wife and mother of three kids. Jaymie spends her free time with family and friends, painting/art, cooking, gardening & caring for her pets including dogs, cats, parrot, bearded dragon and Jackson's chameleon.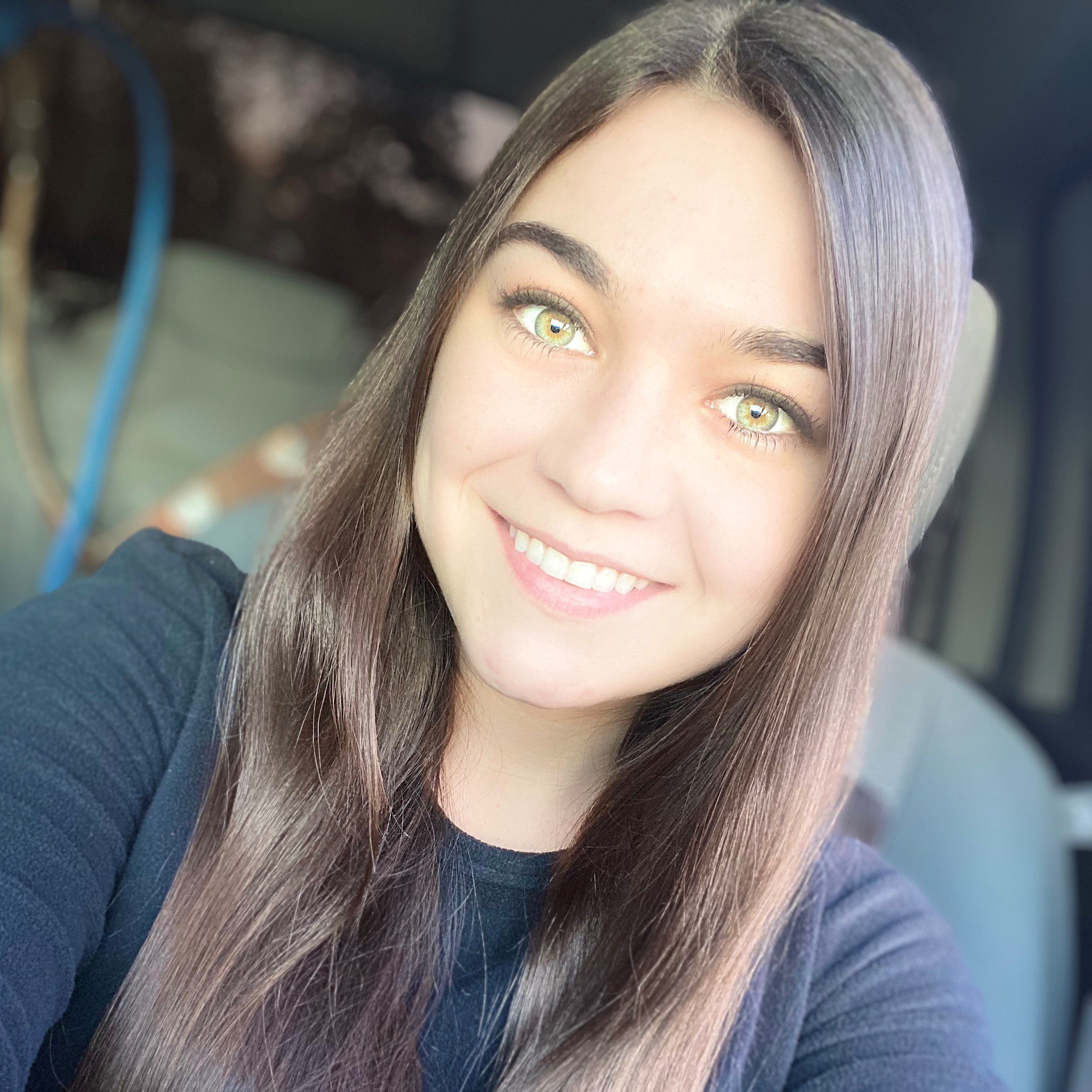 Michall Vaudt
SpiritHorse Senior Equine Assisted Healthcare Instructor
Hello, my name is Michall Broussard and I am from and live in Louisiana. I Have been a Therapeutic Riding Instructor at Stable-Spirit for 4 years. I also work full time as a veterinary technician for which I'm also in college to get my license. Horses have made a great impact on my life from a young age and that has lead me to pursue a career that involves them. I attended the Equine Gnathological Training Institute in King Hill, Idaho in 2013 and again in 2015 and have over 104 hours of equine dentistry training. I am also an Equine Flexion Therapist since April 2019. Helping people and animals will be something I enjoy for the entirety of my life and being able to do both at the same time is an overwhelming blessing to me!

Rebekah "Beka" Schaper
PT, DPT
Doctor of Physical Therapy
Rebekah Schaper, PT, DPT has been a practicing physical therapist since 2006. She received her Bachelor's Degree in Health Science Studies with a pre-physical therapy emphasis from Baylor University in May 2004. She then received her Doctorate of Physical Therapy degree from Hardin-Simmons University in December of 2006. She graduated with honors from both programs. Dr. Schaper performed her clinical affiliations in Phoenix and Scottsdale, Arizona, where she practiced for several months in the area of sports medicine before moving to Texas. In early 2007, she moved to Waco, Texas where she practiced outpatient and home health pediatrics for Kids Therapy, LLC. Her involvement included services such as hippotherapy, aquatic therapy, ballet, softball, basketball and cheerleading for children with special needs. At this time, she also assisted in the opening of an outpatient orthopedic physical therapy clinic in the Waco area.
Dr. Schaper and her husband moved to Beaumont in late 2009 and brought the established pediatric company, Kids Therapy, LLC, to the Beaumont and surrounding areas to offer physical therapy services for children with special needs. In early 2010, Dr. Schaper partnered with Stable-Spirit to offer hippotherapy services to those in the Golden Triangle area.
She is currently licensed and has practiced in both Arizona and Texas. She specializes in pediatrics, but has also practiced in outpatient orthopedics, long term and rehabilitation care and sports medicine.