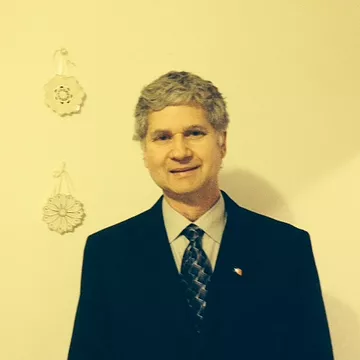 Dennis Cahlik
President
Dennis Cahlik is retired from Community Bank of Texas where he served as the Senior Vice President & Controller. He is licensed as a Certified Public Accountant and received an Accounting Degree from Oklahoma City University and an MBA from Lamar University. His Master's thesis, Compensation Strategy and Financial Performance of Community Banks: An Exploratory Study, was published in the Journal of Business Strategies.
Dennis is a member of Church on the Rock North and plays guitar in the worship band. He enjoys camping, gardening, running, and golf.
Dennis is married to his wife Teresa and has three daughters and a grandson.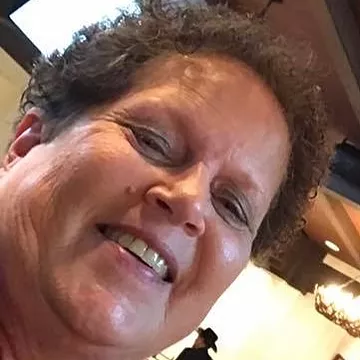 Patty Walker
Secretary
Patty was born in Port Acres, TX and raised in Vidor. She is retired after 20 years from TDCJ. Patty has been involved with many organizations, including Orange County Special Angels, CASA, and 4-H. She is a substitute teacher at Pine Forest Elementary. She has been a Stable-Spirit board member since 2018.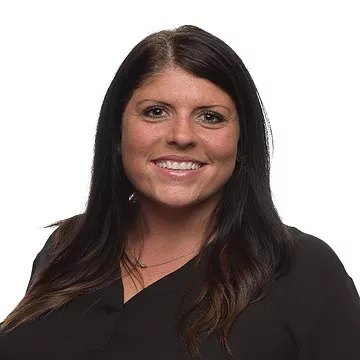 Shana Runnels
Treasurer
Shana Runnels is an Investigator for Child Protective Investigations Division of the Texas Department of Family and Protective Services, and an Adjunct Instructor of Criminal Justice at Lamar State College Orange. Shana also investigates abuse, neglect, and exploitation cases for the children of Jefferson County. Shana provides both vocational coursework for career preparation and advancement and academic coursework leading to baccalaureate and post-baccalaureate study. Shana is a Co-Faculty Advisor for the Criminal Justice Society which is an organization of students and alumni who have similar interests in the criminal justice field that volunteer and participate in local events within the community.
Shana has worked first hand in the criminal justice field upon graduation from Lamar University as a Juvenile Supervision Officer, Juvenile Probation Officer, TYC Parole Officer, and Casework Supervisor with the Jefferson County Juvenile Probation Department, as an Adjunct Instructor for Lamar University, and Director of the Criminal Justice Program at Lamar State College Orange. Shana's education includes a Bachelor of Science in Criminal Justice in 2005 and a Master of Science in Applied Criminology in 2011. Shana has been involved with various organizations within the criminal justice field such as Texas Gang Investigators Association (TGIA), Orange County Sheriff's Office (OCSO) Alumni, Texas Juvenile Detention Association (TJDA, Previous Board Member), Texas Probation Association (TPA), Alpha Phi Sigma, Lamar University-Criminal Justice Student Association (CJSA), Orange County Lions Club, Orange County Sheriff's Office Jail Advisory Board (Current Board Member), and CASA of Southeast Texas (Previous Board Member).
Shana enjoys playing recreational softball, traveling, and volunteering. Shana loves to be able to spend time with her husband Eric, daughter Piper, and her rescue pit bull/bulldog mix El Paso.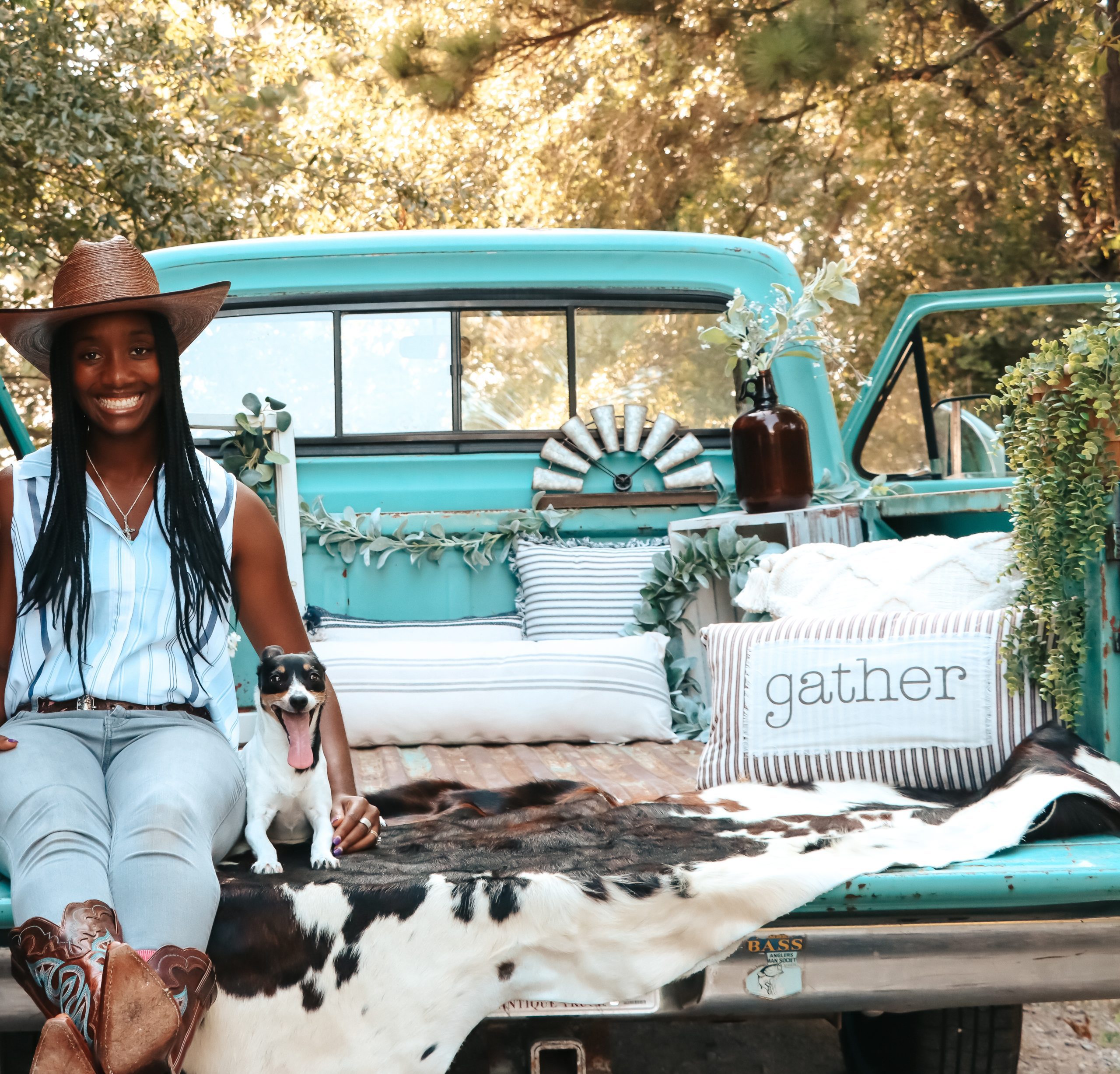 Davida Allen
Davida Allen is a design engineer at Entergy. She received her bachelor's degree in electrical engineering from Rensselaer Polytechnic Institute (located in upstate New York) and an MBA from Lamar University. In 2015, Davida made the move from Ohio to Beaumont, Texas. From a young age, she has had a passion for volunteering and animals. Davida enjoys playing recreational soccer, spending time with her husband and two dogs, being active in her church, and traveling.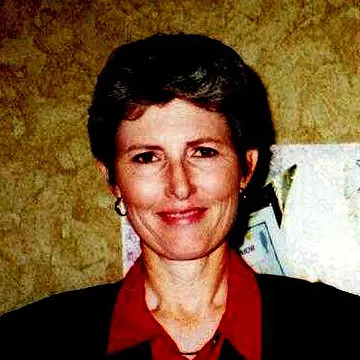 Margot Fischer
Margot was born in Port Arthur, TX and raised in Beaumont, TX. She has been active in the Equine Industry since the age of eight. While attending Texas A&M University, she continued showing horses and volunteering with the You Tomorrow Youth Program run by Col. Sid Loveless of College Station, TX. After graduating from Texas A&M in 1977 with a Bachelor of Science in Animal Science, she returned home to Beaumont to start her own boarding, training, and lesson facility, which she continues to operate today – Tailgate Stables.
Regularly volunteering with the Hippotherapy Program at Stable-Spirit, she has enjoyed getting to know everyone involved. Guitar and music are her passion, as well as animal rescue and adoption.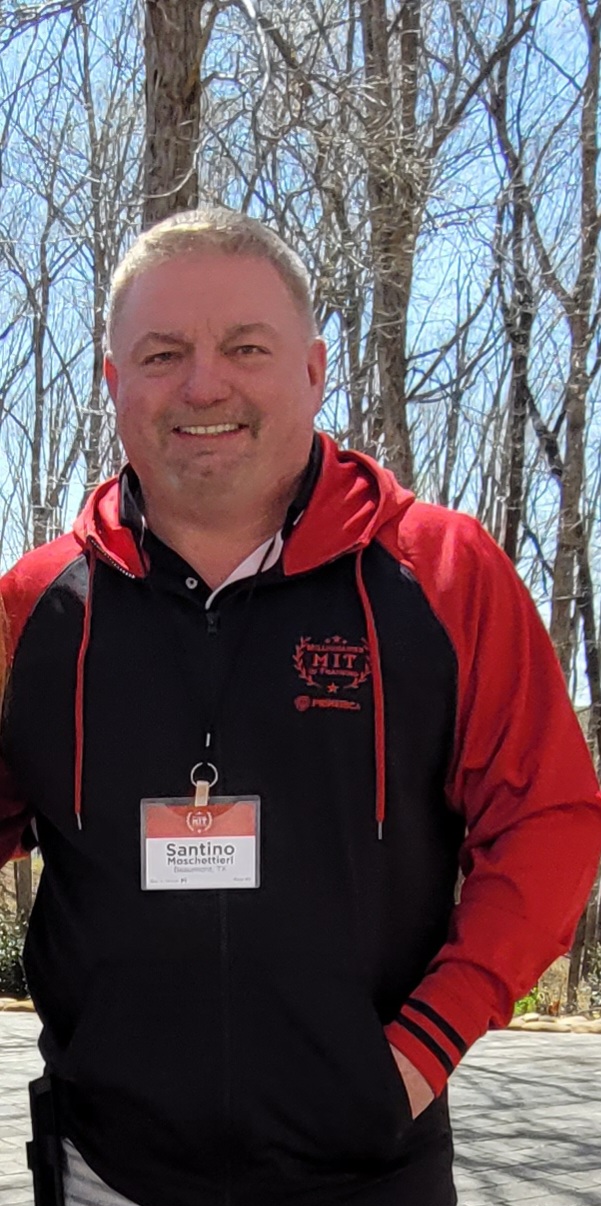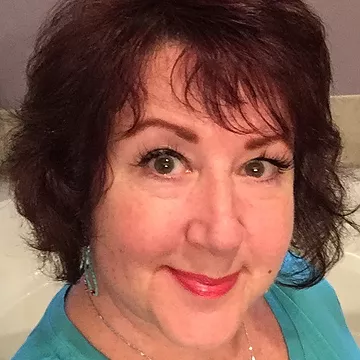 Kimberly Wolfford
Kimberly Wolfford was born and raised in Beaumont, Texas. She moved to, and went to college in Austin, then returned to South East Texas in 1996. Kimberly is married to Stephen Wolfford. She is retired from a 35-year career that was prominently in banking. She also worked in sales, and in the high-end retirement living industry for 8 years. Kimberly actively served as a volunteer and trainer as a Texas Certified Mediator in Jefferson County for over 10 years. She is very passionate about, and self-educated in Holistic Health and Healing. She loves to travel and read. She has dedicated much of her time since 2006 to helping and caring for her elderly parents.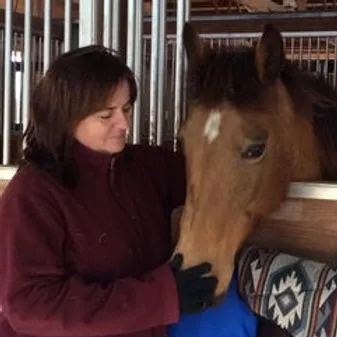 Fawn Blohm
Fawn worked with Stable Spirit for 7 years in our early Beaumont days, bringing a unique blend of education, training and experience to our Equine Assisted and Hippotherapy programs. Out of her love for horses and a desire to help people, Fawn developed insight into equine behavior and how it relates to human interaction. She is a certified Equine Specialist through EAGALA (Equine Assisted Growth and Learning Association), a Success-Centered Riding/Training Instructor with an emphasis on the adult beginners, a natural horsemanship Level 2 student graduate currently working on her Level 3, a certified Faith-Based counselor, and she holds a Bachelor's degree in Biology and Secondary Education.
Since moving from Beaumont in 2014, Fawn has added Masterson Method Equine Specialist certification to her repertoire; sharing with equine therapy centers, like Stable-Spirit, simple bodywork techniques that help care for their horses while benefitting their clients and volunteers. She also recently certified/licensed as a SASS Go self-defense instructor for women and girls, to help them discover their power to prevent abuse, assault, and trafficking.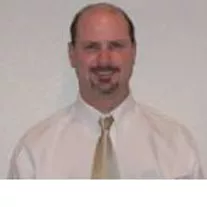 Eriic Harris
Eriic is the President of ITS in southeast Texas.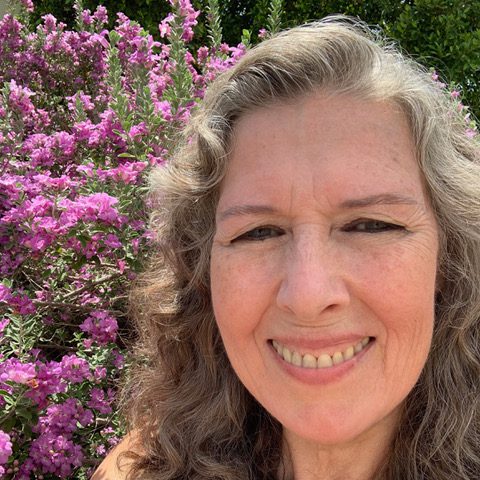 Kimberly Larsson
Kimberly is co-founder of Stable-Spirit and was the equine specialist in both equine assisted psychotherapy (EAP) and equine experiential development (EED) for the first 3.5 years of Stable-Spirit's existence. Kimberly has extensive experience with horses and developed a keen understanding of their nonverbal communication over the years, particularly during the process of gentling rescues. These horses have proven to be some of the most effective members of the Stable-Spirit team. Her prior work experience includes co-facilitating as an equine specialist with leaders in the field of EAP working with adolescents facing the challenges of eating disorders, addictions and other associated behaviors in individual, family and group therapy activities at the Cadwalder Behavioral Clinic inpatient facility where she was actively involved in the care of the facilities 39 horses and foals.
Kimberly now lives in Apache Junction, Arizona and has recently been certified in Hypnotherapy. She is grateful to have lived such a full life and credits the success of her relationships to her work with the Stable-Spirit horses.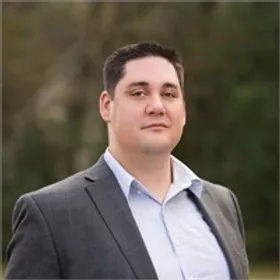 Josh Leblanc
Josh joined Edgar, Kiker & Cross, PC in 2008 after a brief management career with a local business, which was awarded Business of the Year during his tenure by one of the local Chambers of Commerce. He became a shareholder of the firm on Jan. 1, 2016.
The Texas State Board of Public Accountancy licensed him to practice as a Certified Public Accountant in December of 2012. He is a member of the American Institute of Certified Public Accountants, as well as, the Texas Society of Certified Public Accountants where he has served on numerous committees at both the state and local levels. Josh is the current Chairman of Chapter Legislative Coordinating, and also chairs the Regulatory and Legislative committee for the Southeast Texas Chapter.  Past committee service includes the Strategic Planning Committee, Membership (chair), and PAC for the Texas Society of CPAs.  He is also a Past President of the Southeast Texas Chapter. In addition to the Texas Society of CPA's, he has previously served as President of the Board of Directors for Stable-Spirit, is a past member of the Southeast Texas Young Professionals Organization, has served as a director of the Southeast Texas Estate Planners Council, and is also a graduate of the 2014 class of Leadership Southeast Texas.
In 2014, Josh received the TXCPA Rising Star award, which is given to Texas CPAs who are 40 years old or younger and have demonstrated exemplary leadership skills and active involvement in TXCPA, the accounting profession and/or their communities.  In 2017 he received both the Outstanding Committee Chairman Award for his service on the Membership Committee, and the Southeast Texas Chapter was awarded the Outstanding Chapter Award during Josh's year as President.  In 2018 Josh served a one year appointment to the Executive Board of the TXCPA.  In 2019 Josh was recognized as the Young CPA of the Year by the Texas Society of CPA's which is bestowed on a CPA who is a member of TXCPA and a local chapter. The individual, 39 years or under, has made significant contributions to the accounting profession and the community and is a member of at least one other professional organization.  In addition, Josh has received recognition for his service as the chairman of the PAC committee for each year of 2017 – 2019 for exceeding fundraising goals established by the State Society.
Josh has spoken publicly at Lamar University, on career panels around the state and has also been a guest on several podcasts.  Josh is passionate about all things Beaumont and Southeast Texas, and spends all of his spare time with his wife, Cheryl, and French Bulldog, Scotty.  He loves to spend time outdoors on their boat, cycling, and traveling with his wife.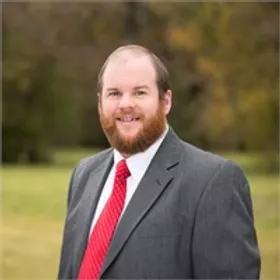 Jonathan Webster
Jonathan is a Senior Associate at Edgar, Kiker & Cross, PC, CPAs.  He joined EKC in August 2013 while still attending Lamar University. He graduated with a Bachelor's Degree in Accounting from Lamar in December 2013 and is currently sitting for the CPA exam. He was in restaurant management for a publicly traded company for 7 years prior to going back to school and joining our firm.  He is hard-working and dedicated to providing quality service.  Jonathan has been married for 21 years and has four kids. He enjoys hunting, fishing, playing the guitar, and spending time with his kids.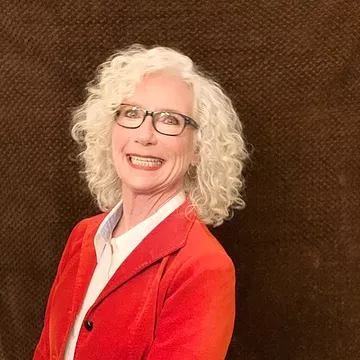 Kathie Yates
Kathie was co-founder and Executive Director of Stable-Spirit from its inception until the fall of 2005. Kathie was certified as an Associate of EAGALA in September of 2004, Innovative Horizons Equine Assisted Specialist Certification Program in 2005, and in 2006 completed the University Of Arkansas Horsemen Of Excellence Course. During her tenure with Stable-Spirit, Kathie most enjoyed facilitating EED sessions. Kathie was raised in Southeast Texas where she attended San Jacinto College in Houston and built a successful career in sales and marketing. She is an entrepreneur at heart and, with the exception of 7 years in the pharmaceutical industry, has been continually involved making a difference in start-up companies.
Kathie Yates and her husband, John, own and operate The Yates Group, LLC, a privately held family owned business established to provide turbine aircraft acquisitions, sales, and consultation services. After years of vacationing in the Ozarks, she and John fulfilled their dream and moved to a 46 acre ranch in north central Arkansas in 2005. Kathie continues to be gratified by non-profit involvement where she sits on the Board of Directors for South Shore Foundation, and is a member of the Advisory Council for the University of Arkansas Cooperative Extension Service Youth Leadership Organization. Kathie is active in the local Fire Department Auxiliary and is politically invested on both local and national levels. Her hobbies include: horses, entertaining, gourmet cooking, gardening, and boating. Kathie and John have five daughters, six grandchildren, three horses, five cats, and six pet deer!!